The world has paid an important value for ignoring the discipline of public health and being unprepared for an endemic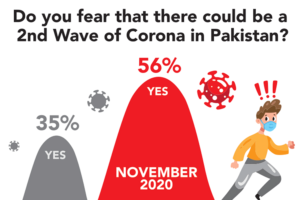 SARS-CoV-2, the virus that causes Covid-19, could be a new style of coronavirus thus there still heaps of unknowns regarding it even once 9 months of its discovery. we have a tendency to don't seem to be certain regarding its seasonality however some scientists checked out the primary countries it affected and instructed that weather might facilitate its transmission. Then we have a tendency to learn regarding its unfold in meat processing factories within us, wherever temperatures are low and folks work approximately. however, we have a tendency to additionally see it unfold in countries with high temperatures and humidity. there's a desire to know however this virus thrives in cold and dry weather and what factors facilitate its transmission in countries with hot temperatures?
The big districts together with the urban center Lahore, Rawalpindi, Gujrat, Faisalabad, Sheikhupura, and Multan area unit among those wherever the executive machinery has didn't implemented the SOPs. consistent with sources in the Punjab Health Department, seeing the continual increase within the range of coronavirus patients, the government could impose 'smart lockdowns' in many areas.
Offering 24/7 Home Healthcare Services through skilled and qualified Nurses for COVID-19 positive Patients for more details please contact our  UAN: 03 111 678 679