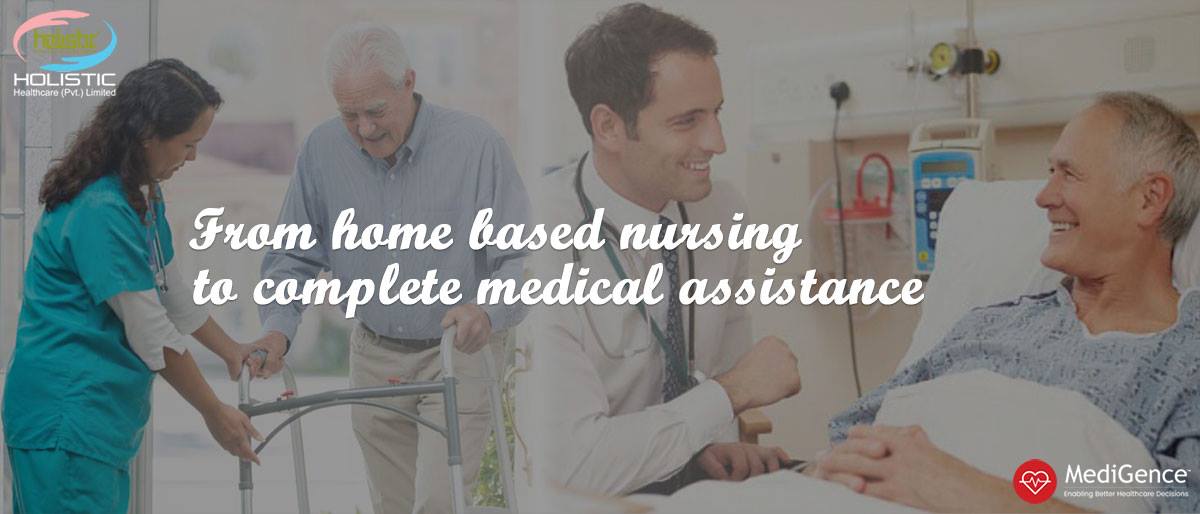 Medical Tourism Services
We are pleased to announce our alliance with MediGence, a medical assistance company, working at a global level with over 130+ hospitals in over 8 locations of the world including India, Dubai, Thailand, Turkey, Hungary, Singapore, South Korea, and Israel. This alliance will open new avenues for patients in Pakistan who are suffering from a critical illness, but due to numerous reasons, they cannot get themselves treated locally. These reasons may include poor infrastructure, unavailability, cost etc.
Benefits of this Alliance


Having established a strong presence in the home care services in Pakistan, we have now decided to expand our business to complete medical assistance and medical travel services. Holistic Healthcare (Pvt.) Limited, in association with a leading medical travel company, MediGence now makes global healthcare accessible to people of Pakistan.
Patients can choose from over 200+ internationally recognized JCI certified hospitals across 10 destinations
Provide treatment for a wide range of critical and non-critical illnesses across specialties
World class facilities and experienced doctors so you can be sure of being treated by the best hands
We provide complete medical travel assistance from choosing the hospital, travel arrangements to facilitating treatment and recovery
24×7 patient assistance. Our dedicated patient care managers are there to answer all your queries and support you at every step of the way
USP/Services offered by MediGence
MediGence connects patients and doctors globally. They handhold patients at every step of their medical journey-from the decision phase until their safe return to the home country. However, as a patient who is potentially planning to seek assistance from MediGence to find the right treatment option, you should know the following:
MediGence does not charge anything extra for the services or for the treatment
MediGence is paid by the hospital to make their Patient management easy and hassle-free
MediGence has direct contracts with their hospital partners to eliminate touts/agent or third-party margins
The quote you receive from the MediGence team is exactly the same amount being charged by the hospital for providing medical treatment
MediGence is dedicated to create a simple and transparent experience for you at every step of your medical journey
The services by MediGence can be broadly classified into the pre-treatment, during treatment, and post-treatment phase.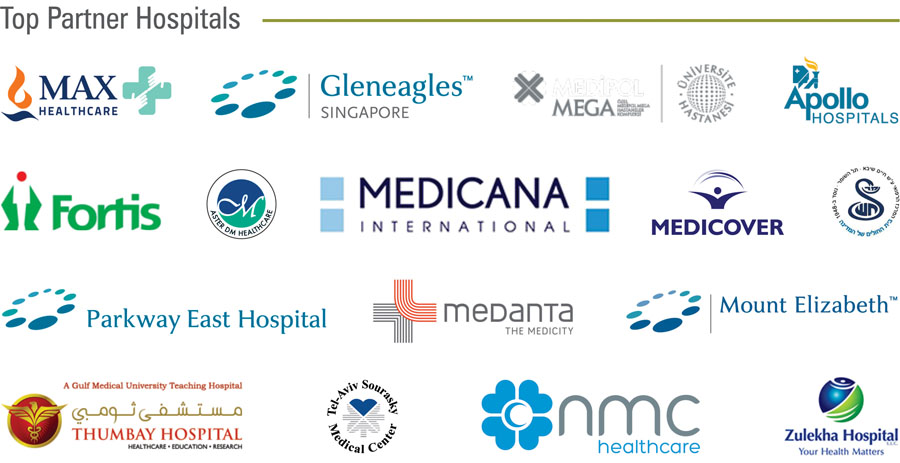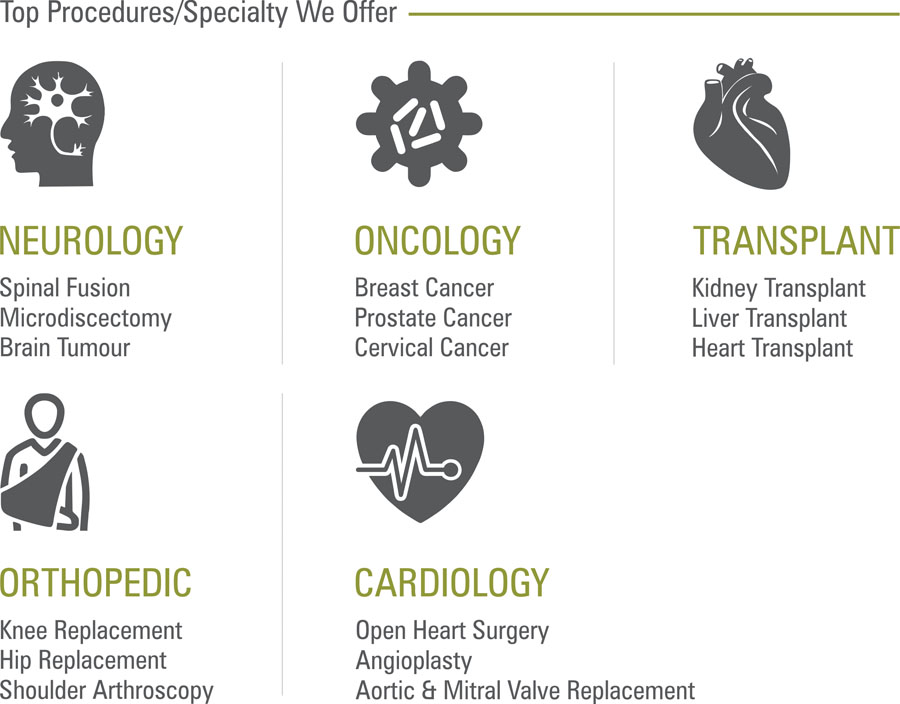 Top Procedures/Speciality we offer
| | | | |
| --- | --- | --- | --- |
| Cardiology | Neurology | Fertility | Oncology |
| Cosmetology | Urology | Gastroenterology | Weight Loss |
Top Medical Destinations We Offer
Currently, we offer Medical Tourism to the following 9 destinations:
» Dubai
» Hungary
» India
» Israel
» Singapore
» South Korea
» Switzerland
» Thailand
» Turkey

Please fill the 'Enquiry Form' for details and information that you may be looking for.