Life is running very fast and in this modern era, it is very difficult to coop up with the pace of life. Besides this, when your loved ones suffer from a depleted condition, they struggle very hard to perform their daily routine activities. Furthermore, details about caregiver/AYA require your attention likewise they paid at your time (mostly in your childhood). However, if you want to support them, your schedule does not allow you. As a result, you feel miserable, and they remain poorly unattended.
"They were there when you needed them… Now it is your turn to prove yourself."
Holistic Healthcare Services have brilliant, sophisticated, experienced, and well-trained caregivers for personal care (both male and female) in Lahore who not only provide routine bedside care but equally play an important role in the lives of old and disabled individuals by providing spiritual, physical, and mental relief. So that they can maintain their quality of life and can enjoy their life up to a full extent.
Not only this, but they also take care of youngsters who got serious injuries (unfortunately in road accidents or post-surgery complications). In short, caregivers are there to look after your loved ones when you are away. The key point is that they are friendly and cooperative.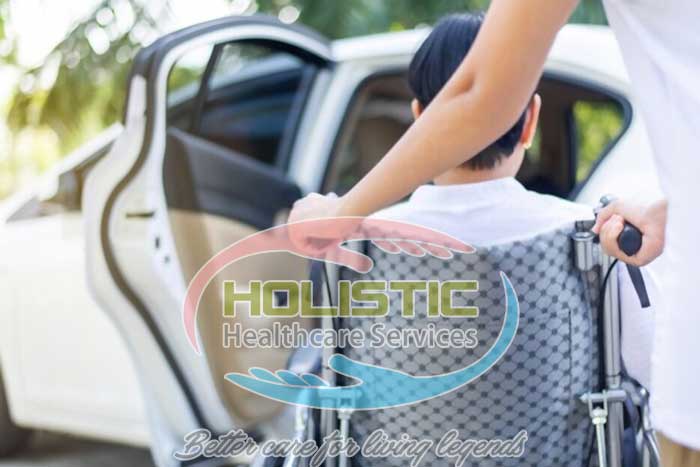 Details about caregiver/AYA Eldercare:
Our staff provides both medical and non-medical care to elder and senior citizens who require care due to various reasons including fatigue, disability, old age, general sickness, common diseases at old age, etc. An important thing is that not only do our details about caregiver/AYA understand the needs of patients completely but also keep them busy in daily life activities so that their social life does not get disturbed.
Furthermore, they try their best to cooperate with their family norms and trends. So that all things go in the right direction and there are no clashes.
We provide caregiver services on a half-day (12-hour shift) and a full-day (24-hour shift) basis for the entire month. Services for fewer hours (3 to 4 hours) are also available. Some of them are listed below.
Details about caregiver/AYA  for personal care who can help in essential tasks. For example, dressing, bathing, toileting, shaving, and grooming. Elder patients (grandparents mostly) need assistance in these basic life tasks. However, handicapped patients of any age require assistance on an immediate basis.
Caretakers who can assist in sitting and laying to and from wheelchair or bed. As for disabled patients, or patients with leg or foot injuries, it is very difficult to move from bed to wheelchair or vice versa. There must be an attendant for this purpose if the family members are not at home
24-hour caregivers who can take care of your beloved patients all day and night. They stay at the patient's house (most likely in the guest or servant quarters).
Attendants to maintain a neat and clean environment. This is mandatory for high-risk patients having contagious diseases.
Caregivers for Dementia patients who need extreme care and companionship. Their disease can cause serious social and personal problems for the patients and an attendant along with them is highly preferred to cater the situation.
Caretakers who can perform post-operative and post-surgery care. As we are all aware that after any kind of surgery or operation, extreme care is required to avoid complications that normally arise.
Caretakers help the patients with exercises and body massage. After any surgery and in the elderly, body massage and exercises must be performed to remain fit and healthy.
Staff for administrating medications according to prescriptions. People in the comma need an attendant on a full-time basis who can give them the required dose of medicine as prescribed by the doctor. This also applies to other patients whose plaster or bandages need to be replaced.
Caregivers who can provide diabetic care to patients. Diabetes is a chronic disease, and its patients require insulin on daily basis. An expert is required for injecting the insulin timely and our caregivers are well trained for that.
Caregivers who can provide positive company for attending functions. Sometimes elderly patients need to attend their family functions and there is no one to accompany them. At that time, their attendants give them company just like their friends. We have also provided physiological training to our attendants
Staff who can provide feeding assistance as per nutritionist directions. Elderly patients mostly at the age of 80 or above need an assistant who can feed them the food properly, so those table manners are properly followed at family dinners.

Contact for details about caregiver/AYA
Contact us today to book our Caregivers/AYA in
Lahore
Karachi
Islamabad
Faisalabad
Trained caregivers for elders
We have both male and female details about caregiver/AYA and staff/attendants available for the desired services. To get caretakers for your patients at home who provide palliative care to your beloved patients give us a ring at UAN #03-111-678-679 and avail details about caregiver/AYA services in Pakistan.