A wheelchair is a seat with wheels, utilized when strolling is difficult or nearly impossible because of sickness, or any kind of inability to move. Wheelchairs arrive in various designs and formats to meet the needs of their clients. They may also incorporate particular seating adaptions, controls, and might be categorical to specific exercises or needs of the patient. Games wheelchairs and shoreline wheelchairs include few of its examples. Likewise, there are electronic or fuel driven wheelchairs, and manually driven wheelchairs, where the power is given either by the wheelchair occupant by pushing the wheelchair by hand or by a caretaker pushing from the back. Though the history of wheelchairs cannot be determined clearly, it is definitely a source of free movement for those who are not independent otherwise.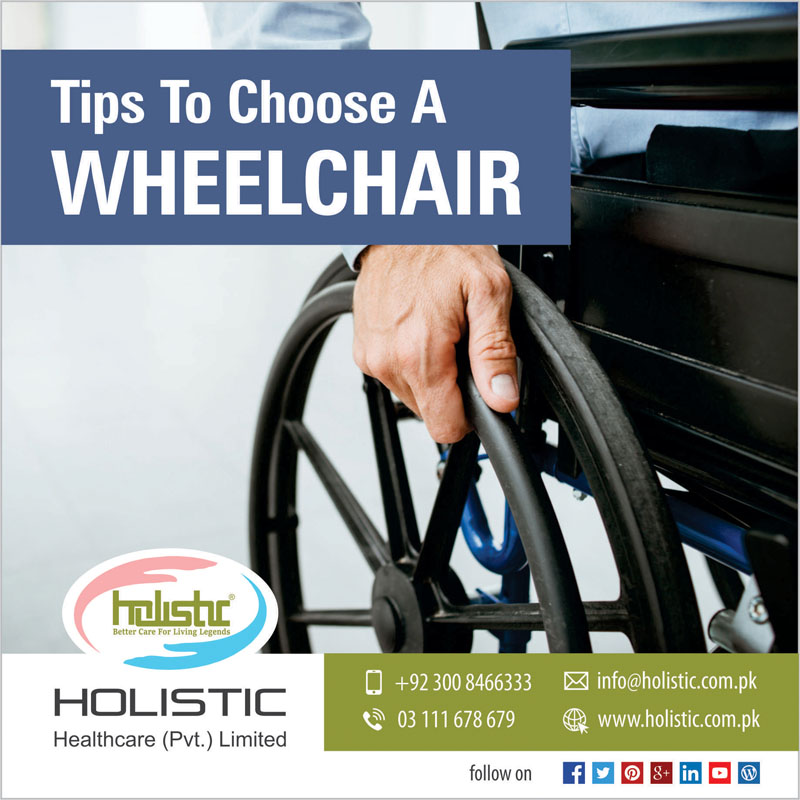 The 90-90-90 Rule
Generally, when people go to buy a wheelchair, they don't consider bothering about its size, shape or adjustment properties in order to check if it can make the occupier a little more comfortable. However, the ideal sitting position in a wheelchair follows the 90-90-90 rule. Here are a few pointers that should be taken into account in order to choose a wheelchair:
A 90° bend in the hips
A 90° bend in the knees
A 90° bend in the ankle
The person's bum should be all the way back in the seat, making contact with the wheelchair back. Their thighs should be parallel to the ground and their knees should be in line with their hips, hence not above or below the defined posture. A proper and fit wheelchair can guarantee optimal posture, swallowing, and breathing while preventing pressure wounds, hip and pelvic problems, and general uneasiness. Therefore, it is worth spending some time getting the right wheelchair than getting what to curse later on.
Likewise, the seat width ought to be sufficiently wide enough to suit the hips and ensure the seat sides are not contacting the hips to keep away from weight wounds. The seat ought to be two inches from the back of the knee to keep away vein tightening in the legs.
If by any chance, the person in the wheelchair needs to utilize their feet to move, the seat stature ought to take into consideration for them to reach the floor with their rear area. Those utilizing hassocks or cushioning will have a higher seat height.
The tallness of the back of the seat ought to likewise be considered. Patients with a condition that needs extra back help may incline towards a full-length backrest with headrest.
Stool style and length ought to guarantee that the legs don't dangle and that they aren't pushed too high, prompting pelvic tilt. Calf backings can be incorporated if the person will lean back. Diverse wheelchairs are worked to oblige distinctive weight constraints so remember that while choosing a seat.
There should be a few questions that you should ask yourself when buying a wheelchair for you or for someone else and begin by noting these inquiries to limit the extension:
Where will I utilize my wheelchair most and what kind of surfaces are included?
What amount of the day will I spend in this seat?
Will I spend the whole day in a wheelchair or just once for the movement?
What exercises might I want to have the capacity to do on the wheelchair?
In the event that I require help with my wheelchair, what highlights are critical to my caregiver?
Get help when choosing a wheelchair
Get answers to these and more questions when choosing a wheelchair for yourself or for your patient. We at Holistic Healthcare Services also provide assistance when choosing medical equipment for patients at their homes. If you need to order a wheelchair for a loved one anywhere in Pakistan, give us a call at 03 111 678 679 and let us take care of all your medical and healthcare needs. We also provide nursing and caregiving staff at your homes to take care of an elderly or patient at homes in Lahore, Faisalabad, and Islamabad.