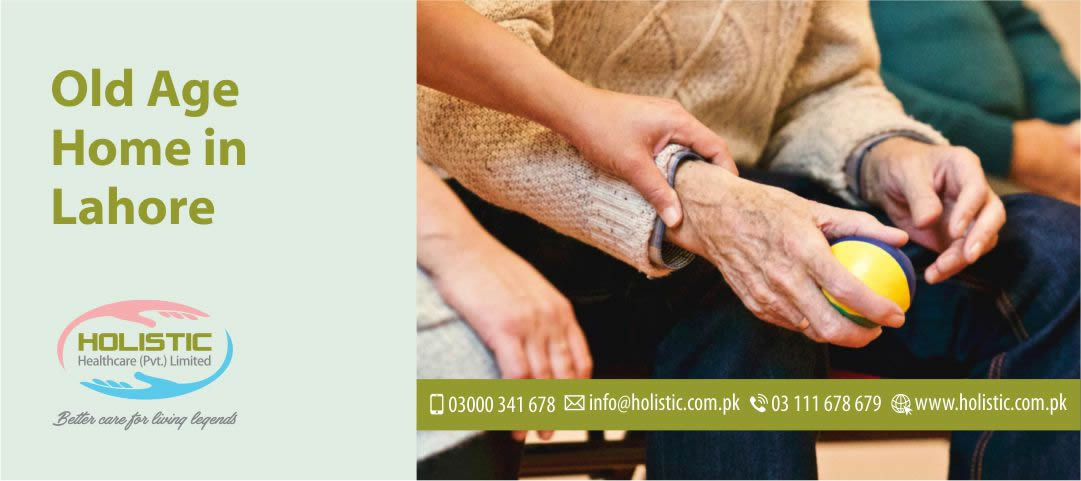 ⇨ We are a Private Old Age Home
⇨ Our Timings are from 10am to 06pm Monday to Saturday
⇨ Our Prices start from Rs. 60,000 per month per person + Rs. 30,000 Admission Fee
⇨ CALL US AT 0300 5705956
⇨ We Do NOT Cater to Homeless People
⇨ We Do NOT accept Charity and Donations in any Shape
⇨ We Do NOT allow students and organizations to conduct survey or photoshoots due to residents privacy
The Second Home, formerly known as Fraternity Old Age Home, is one of the pioneers in providing quality health care services in Pakistan to elderly people. We are the very first certified company, which has been taking care of elderly individuals and patients in major cities of Pakistan since 2006. During this time, we have served about 5000 patients. We are committed to providing the best facilities for your elderly loved ones at our facility. We know the importance of healthy living and how to make a happy living and for that, we strive to work harder with more commitment and responsibility.
We are a private Donation free old age home located in Bahria Town, Lahore. Your old and aging parents can spend their days peacefully at The Second Home or consider it their Retirement Home as we love taking care of the elderly. We understand that in today's busy world, you may have to travel abroad for travel or business, and being close to your aging parents may not be possible. The Second Home is a home away from home where we give your loved ones the same level of care and attention that they get at their home from their loved ones.
We aim for excellence to meet international standards for Old age homes.
In-side
Private Rooms (Single/Double)
Lobby
Library
Play Area
TV Lounge
Dining Hall
Lawn
Board Games Area
Medical Equipment
Garden
Staff on Duty 24/7
Project Manager
Manager Recreations
Medical Officer (on-call)
Psychologist (on-call)
Physiotherapist
Staff Nurses
Caregivers
Chef
Laundryman
Sweeper
Armed Security Guard
Why Choose Us?
"To care for those who once cared for us is one of the highest honors."
The Second Home aims for the betterment of the society. We strive to take care of your parents and the elderly with love and care. Our highly professional staff nevertheless makes sure that the senior citizens they are dealing with not only feel at home in our shelter home but are also assured that all their needs are met on time. Seeking love and giving love is what we believe in and what we work for.
We have in-house helpers and cooks to make meals according to the needs and requirements living in the old age home. Our trained staff take care of the daily needs of elderly individuals
We believe that the success of a good society and its well-being is by working with equality, regardless of age, gender, and social status. We value the positive and progressive thinking of our patients and make sure that our staff also continue with these positive vibes and a comfortable environment to get successful results. We put in all our energy to make your elderly loved ones relive their lives as much as they like to.
Our Staff
Our Old Age Home is a home for the elderly. We have always worked for our beloved patients with full determination and compassion. We have trained our staff with state-of-the-art technologies to take care of senior citizens. They are highly compatible to work in any kind of situation at any time of the hour. Be it a male or a female staff member, everyone is equally empathetic and treats all their patients with care.
Our highly professional staff includes male and female nurses, caregivers, specialized physiotherapists, best speech therapists, and medical officers. We provide elderly care services, home nursing services, home caregiving services, physiotherapy services, speech therapy services, and disable care services to patients and elderly living at our old age home according to their needs and requirements. Every staff member is equally proficient and qualified in their specific field of work. Our clients love our elderly home and the facilities we offer to their loved ones. All we care is about our contentment at the end of the day.
We respect and understand the social and individual basic needs of elderly people, who may need help with daily exercises, activities, and human services.
Contact Us at UAN # 03-111-678-679
We are a private old age home that works 365 days a year, 24 hours a day and 7 days a week. Our staff members sometimes stretch their working hours to more than 12 hours if needed and as per the elderly's requirement and their condition. Your parents and elderly ones are in safe hands at The Second Home as we know that older people need more love and affection than anyone else.
For more information and details, you may visit us at the given address or call us directly at the number given below:
The Second Home
173 Babar Block, Sector A
Bahria Town, Lahore, Punjab 54600
Call UAN # 03-111-678-679