There are numerous benefits of physiotherapy as it helps in fortifying joints and in carrying out effective movements of the body parts that are injured or wounded. It strengthens muscles and improves the functioning of the affected areas. Moreover, it also focuses on the ability to involve in the mobility of the body. Movement can be anything from changing your position while sitting or getting out of your chair, climbing stairs, taking a little walk, or participating in any kind of recreational activities.
Physiotherapy is helpful in the post-surgical recovery of muscles and bones but physiotherapy for the disease of arthritis gives the most benefits. It not just includes improvement of the movement of the body and in the restoration of the use of affected joints, but it also increases strength to support the joints and maintains fitness and the ability to perform daily activities without pain and discomfort.
Likewise, physiotherapy helps you with understanding the circumstances that you might face while you have arthritis and the possibility of your joints and muscles when you have joint pain. This understanding will eventually help you in managing your joint and muscle pain.
Why go for Physiotherapy?
Physiotherapy can help in decreasing joint inflammation, which causes infection in one or more specific places in the body, or in some cases, it may be in the joint and muscle torment. Medicines also play a vital role in helping inflammation fade to some extent. However, physiotherapy provides different techniques for relief from the discomfort that works along with certain medicines to take this infectious pain away fully. It shows an appropriate stance and body mechanics for normal everyday exercises to ease out torment and enhance work.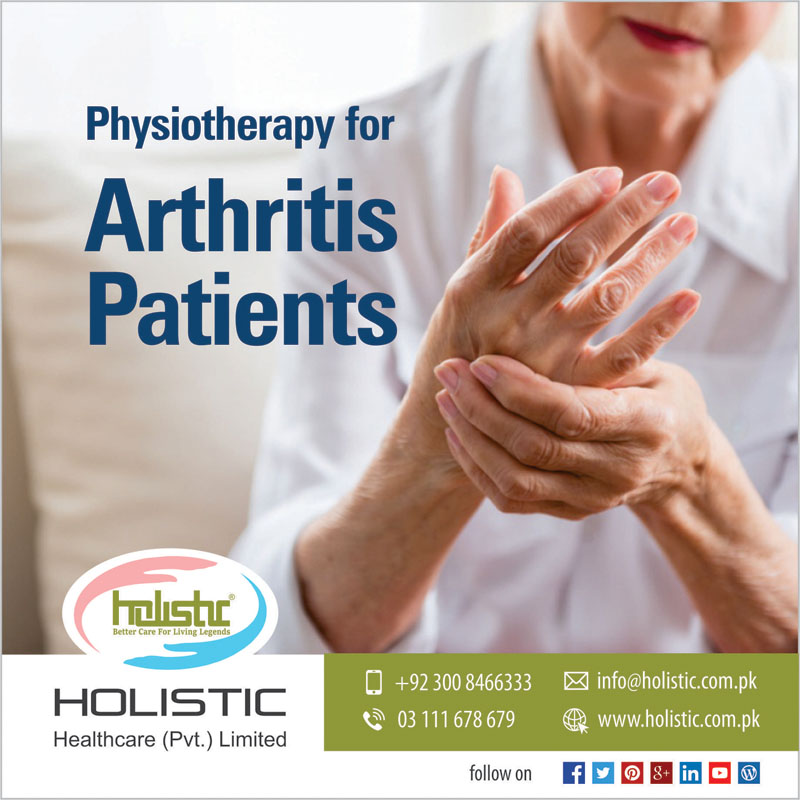 Physiotherapy helps regain the confidence in arthritis patients by assisting them in providing them with the best exercises and techniques to manage their pain and do their daily routine work likewise. It also advises you that sometimes you can expand your agony, so always do what's more necessary for you than overburdening yourself with pain and discomfort or the benefits of Physiotherapy. It guides you in urging you on expanding your movement level at a rate you can adapt to and on finding the correct harmony among rest and action. Arranging your exercises with the goal that you don't try too hard will give you the ability to appreciate things and win over arthritis smoothly.
Physiotherapy practice not only increments in adjoining bones and joints but also helps in carrying out different body movements easily. Whereas, early positive results can be seen if daily routine checkups and follow-ups are also taken care of. This not just helps in strengthening your muscles and joints but also increments your wellness. This will result in enhancing the general wellness and stamina level of the muscles and increase the activity level without expanding your irritation or pain. Moreover, it helps in building up an arrangement of activities to enhance adaptability, quality, coordination, and uniformity to accomplish ideal physical capacity.
Physiotherapy sessions, if taken properly and timely can improve body movements a great deal. In some cases, these sessions don't need a daily time period and can continue with alternate days or week's breaks. In other cases, periodic visits every few months are sufficient to update your sessions if necessary. When you experience a change in your health, such as a flare in your arthritis that causes you to fall behind in your exercise session, you need to update your physiotherapy sessions and treatment strategy once again.
Talk to a professional physiotherapist for assistance and guidance. If you need physiotherapy sessions at home in Lahore, Islamabad, Faisalabad, Sialkot, or Gujranwala, you can contact Holistic Healthcare Services to know more about our services. Call 03 111 678 679 right away!