Home nursing care is a specialty in which a male staff nurse or a female staff nurse provides almost all kinds of home care services to patients of all ages, especially to those who are aging, recovering from an illness or injury, or are mentally not fit. Home nursing care services are a very cost efficient way to deliver quality care in the convenience of the patient's home considering their comfort and peace of mind. Such services ensure care with quality and efficiency as per the patient's health and diagnosis.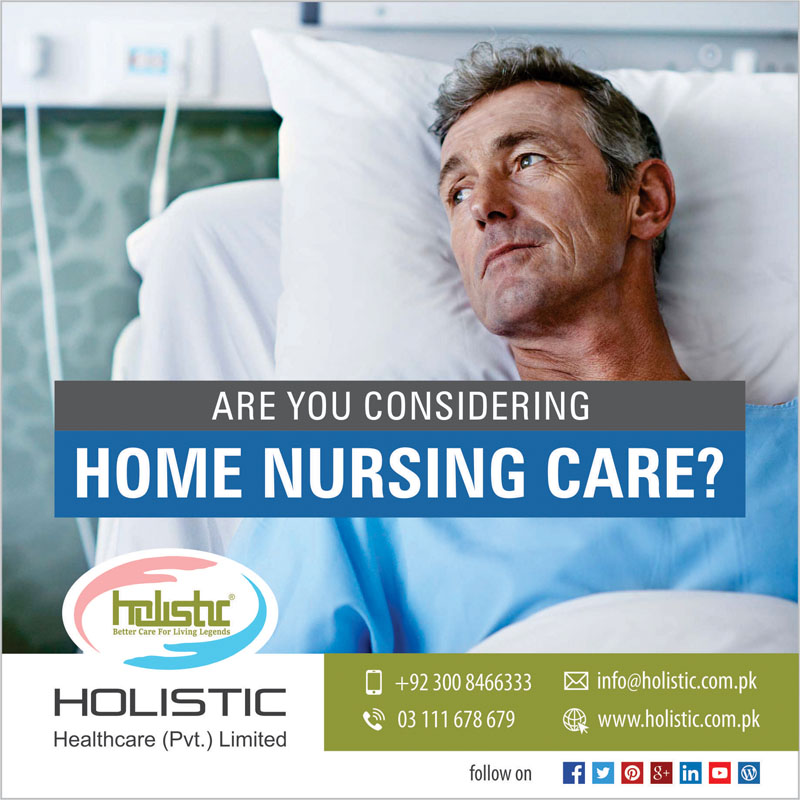 Why go for Home Nursing Care Service?
Home health care is suitable enough for patients who are to be discharged home soon, but still need skilled nursing personnel to assess, initiate and guide them through their hard times. In most cases, such services are required till the time the individual is able to walk back on the road to a normal life. Such services may also include wound care, disease management, medical equipment, therapy, medical social services, and patient education.
Home nursing facility may include precautionary, therapeutic, and rehabilitative actions and provides certified nursing assistants to the respected patients. Professional nurses have good time management skills. Likewise, coordinating care among health services include physical, occupational, and speech therapy, and social work. They also have critical thinking, which is especially important for nurses working in patients' homes, away from the resources of a hospital setting. Such nurses are required to make on-the-spot decisions about a patient's health status or needs.
What to look for when choosing home nursing services?
The staff of home nursing care service provider should have excellent written and verbal communication skills, which ensures the patient's success in home healthcare. Communicating with families, and community resources or doctors and physicians also requires these critical skills. Providing up-to-date and effective care for a patient is also a very essential part of a home health nurse's job. They not only do this by continually keeping up to date on the latest research but by also working on Evidence-Based Practice daily.
Home nursing services must be flexible and should work around patient's schedules and their health challenges. Such services come with pros and cons. However, one of the biggest benefits many female nursing staff or male nursing staff may seek when moving into home healthcare practice is a schedule that allows for some flexibility based on the nurses caseload, patient preferences, and needed skills. Practice in home healthcare is quite autonomous and challenging, which provides as many opportunities to put their assessment and teaching skills to benefit society.
Home healthcare is so unique that all nurses and other healthcare professionals in it care for patients one-on-one in the comfort of their own homes and in their own communities. These nurses might be the only person who checks in on a patient all week, who have families or no family or any kind of caregiver support. The scope of this exceptional profession is directly related to the nursing process, which includes assessment, diagnosis, planning, implementation, and evaluation. The standards of home health nursing integrate research, education, proper use of resources, the quality of care provided, team collaboration, and ethical principles.
If you are considering to go for home nursing care for a loved one who is recovering from an injury or illness, then you can contact Holistic Healthcare Services. Currently, we provide home health care services in Lahore, Islamabad, Faisalabad, Sialkot, Gujranwala, and surrounding areas. We will be happy to help you too. Give us a call at 03 111 678 679 to know more about our services.