There come times when we all have to deal with a sick, elderly, or adult at our homes. In the worst-case scenario, you might need to deal with their mental or physical challenges and limitations. Besides, many other, right constructive measures are of core importance during the care process. Moreover, such cases need regular assistance in daily tasks to help them feel safe and healthy.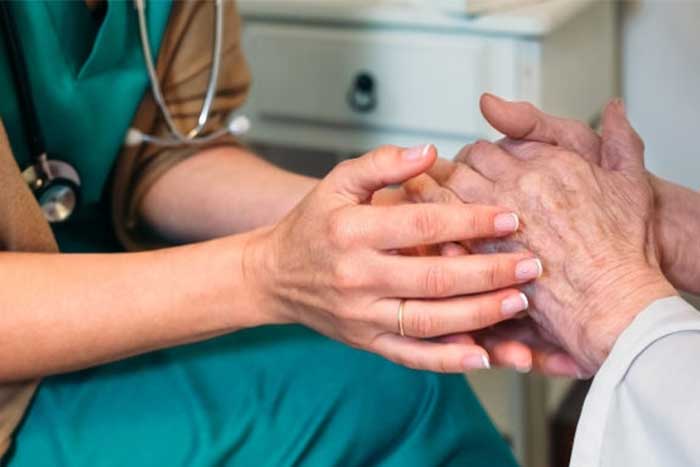 Indeed, this full-time job is not possible for everyone. Not to mention there will always be physical or skill-based limitations. Likewise, time constraints are apparent. Hence it becomes difficult for an individual or family to balance work, personal and social life, and the care of the sick elderly at home so hire personal caregiver/Aya. 
A simple solution that you can find at Holistic Healthcare Service provider is the personal attendants or in-home caregivers. Not to mention they are professional and highly reliable sources to take care of the elder, sick, or disabled-care at home. Indeed, they have the skills to offer support and love to a patient during the job. Here are some of the many reasons why you should hire a personal caregiver/aya now. 

Maintain Senior Independence
Lack of energy, limited mobility, and the losses of independence due to health is a leading contributor to depression and isolation in seniors. At the same time, it is important to note that seniors feel more secure, happier and comfortable in their homes.
However, keeping them safe and care in their homes is challenging.  Luckily, professional caregivers/aya provides all the needed help to seniors. Not to mention they allow the elders to stay at home independently for longer. Moreover, as a happier alternative to in-facility care, the elders still receive personalized care without losing comfort and confidence. 
Personalized Hire personal caregiver/Aya
Caregivers/aya at Holistic Health Care is known to provide a range of services. Hence, you can easily get a customized set of care services for an elder as per the needs. From mobility and safety to medical help and companionship, these caregivers/aya serve all. Although services are not limited to what we discuss here, professional caregivers/aya does assist in the following matters; 
Transportation and mobility 

Meal preparation, housekeeping, and grocery

Basic medical treatments at home 

Personal care like dressing and bathing 
Holistic healthcare works with a customer-centric approach. This means you can get customized plans according to the needs of an elder at your home. Not to mention, the aim is to ensure that every elder is getting the care and attention they need to stay secure, healthy, happy, and independent. 
In time medical-care
Professional caregivers/aya has the knowledge to give primary medical care and first aid treatments at home. Moreover, they can provide insights with early detection in changes in health conditions. Hence they become eyes and ears that can alert the family members and medical team as and if needed.  Moreover, these caregivers are well aware of the case history and can keep a track record. This data help in future treatments specifically if the person is suffering from severe health conditions. 
Peace of Mind for Family Hire personal caregiver/Aya 
Caring for the sick or elderly at home is a full-time job. Even if you are not physically helping them, you may think and worry about their safety and well-being. At such times, if you hire a professional caregiver/aya, you are looking for a set of helping hands. Not to mention these are the hands serving around the clock and you can trust on. Indeed, they will provide passionate professional care that you might not be able to. At the same time, it will allow the family to enjoy all the needed breaks and peace of mind. Surely a caregiver can perform jobs that alleviate the burden associated with senior care at home and decrease the risks of burn-outs. 
Last but not least, the at-home Hire personal caregiver/Aya is cost-effective. Specifically, if you compare the cost with the senior care facilities, hiring a professional caregiver/aya allows you to customize the services and hours you need help. Hence you will not be stuck paying for the services you do not need. Additionally, many insurance policies cover a large portion of in-home care services costs than the expenses associated with nursing homes or senior care facilities. 
If you'd like to learn more about how in-home nursing will benefit your senior family members, call to Hire personal caregiver/Aya office today UAN: 03 111 678 679.