Bone damage and decrease in muscular strength can be due to many reasons. Some to name are age, severe health conditions like strokes, accident, injury, or delayed growth. However, in many cases, we can overcome these lacking. With professional physiotherapy services, you can revive the muscle and bone strength to its fuller. But the question is how physiotherapy can help in rejuvenating the bone and muscular strength? Today our discussion will revolve around the Benefits of Physiotherapy in reviving bone.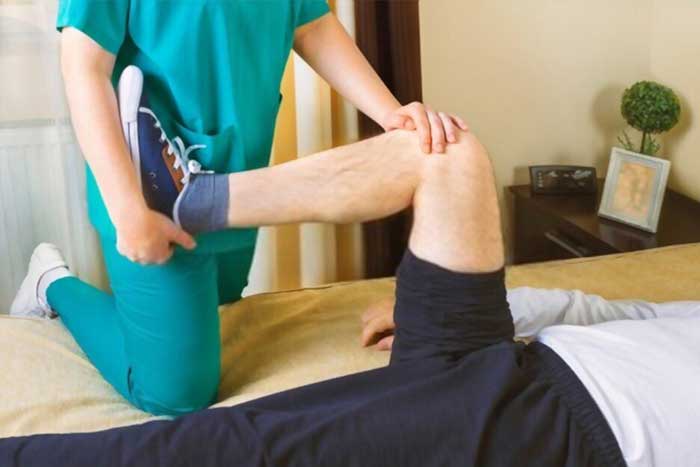 Benefits of Physiotherapy in reviving bone treatment includes muscle recovery, preventive care, recovery, and the enhancement of overall fitness. It mainly focuses on the science of movements to solve primary physical damage due to accidents or diseases. Further, it enables individuals to restore their physical strength and retain muscular strength and resilience. Since it repairs and strengthens all of your muscles and joints, physiotherapy improves balance for greater stability and faster mobility.
Physiotherapy plays a significant part in restoring and enhancing strength. As a result, it allows individuals to strengthen their impaired limbs. This impairment can be due to any damage, accident, or pressure on bone or muscles. It works by reducing pain and swelling in joints and muscles, allowing them to move freely. 
Moreover, it refrains additional issues with distortion in limbs. At the same time, it helps in fixing the position and postures. These therapies are beneficial in conditions like multiple sclerosis and arthritis. Moreover, regular physiotherapy and therapeutic workouts strengthen muscles and improve stamina in the long term. Simultaneously, it promotes lesion repair and soft tissue injuries, thereby reducing pain and discomfort in return.

Why do you need physiotherapy?
A common reason people book a physiotherapist is to get rid of discomfort in bones and muscles. From one reason to another, people often suffer from limited or painful muscle movement. Not to mention it hurts life overall. Plus, for athletes, restricted or painful muscle movement results in a negative impact on performance. 
For instance, the person might be recovering from an accident, fracture, or severe injury. Or they have frozen hips, inappropriate posture, or any other external influence that is limiting the movement. In any such case, getting help from a physiotherapist is a must. Indeed, with the right physiotherapy, one can get rid of the pain, enhance muscle movement, and regain the natural growth of the muscles. At the same time, it stops the development of further symptoms. 
Some of the most common reasons for which people opt for Benefits of Physiotherapy in reviving bone include:
Anticipation of injuries

Working on postures

Lessening the general pains and aches

Ease stretching & flexibility of joints and muscles

Restoration from a surgical process

Management of ortho diseases

Recovery from hip or knee replacement

Recovering body imbalance
Benefits of Physiotherapy in reviving bone:
Regular and professional physiotherapy sessions can help patients to live independently. These services are effective for people of all ages. Besides, such therapies are effective in removing from any major injury or skeletal damage. Moreover, with the help of professional physical therapy, you will return to your pre-pain and injury physical activities. Indeed, you will live a fuller and safe life. Some advantages of physiotherapy are:
Lasting relief from pain: 
Several aches and discomforts are the results of the rough use of bone. Also, ignoring destructive physical activities can lead to making the pain permanent. Not to mention the lasting pain will have an impact on your standard daily life activities. It is important to get treatment for damaged muscles and bones in time. Generally, a physiotherapist will recommend exercises and professional therapies to get things right. Moreover, physiotherapy relieves discomfort and reduces the dependence on medication that may be costly or dangerous.
Prevention from surgery:
This is generally the case when an individual meets a serious accident. Although in some cases, surgery is inevitable, physiotherapy can lessen such need. A unique mix of practice and therapy helps to eliminate pain from the base. Moreover, it cures damaged tissue and enables painless and smooth movements. Besides, physiotherapy will allow you to heal quickly after surgery.
Manage age-related issues: 
People begin to experience problems in limbs, joints, or muscles such as osteoporosis and arthritis with age. Routine physiotherapy is effective in dealing with such issues, pains, and aches. Likewise, if you are getting knee surgery, physiotherapy becomes an advent. It helps you get used to the changes in your body and get back on your feet quickly.
Why choose Holistic Healthcare physiotherapy services?
Holistic Healthcare Service Provider holds more than a decade of experience in at-home healthcare services in Pakistan. We collaborate with highly qualified expert therapists in Pakistan. Indeed, we offer customized packages and plans to meet your needs. We take pride in providing the best physiotherapy professionals in Pakistan and an expanded network of services in cities like Karachi, Lahore, Islamabad, and many more.
Our team is highly professional and committed to the revival of complete wellbeing and health of the patient. Our physical therapy at home services comprises non-surgical treatment for a range of musculoskeletal, cardiorespiratory, and neurological conditions for pediatric and adult populations. Reach us now to know more about our pricing and packages as per your needs UAN: 03 111 678 679.