Fracture is a kind of injury in which a bone's continuity is broken either many times or just once. Physiotherapy Treatment and care of a fractured bone depend on the type of fracture. Fractures are so common that it is said that every individual comes across a fracture almost twice in his life.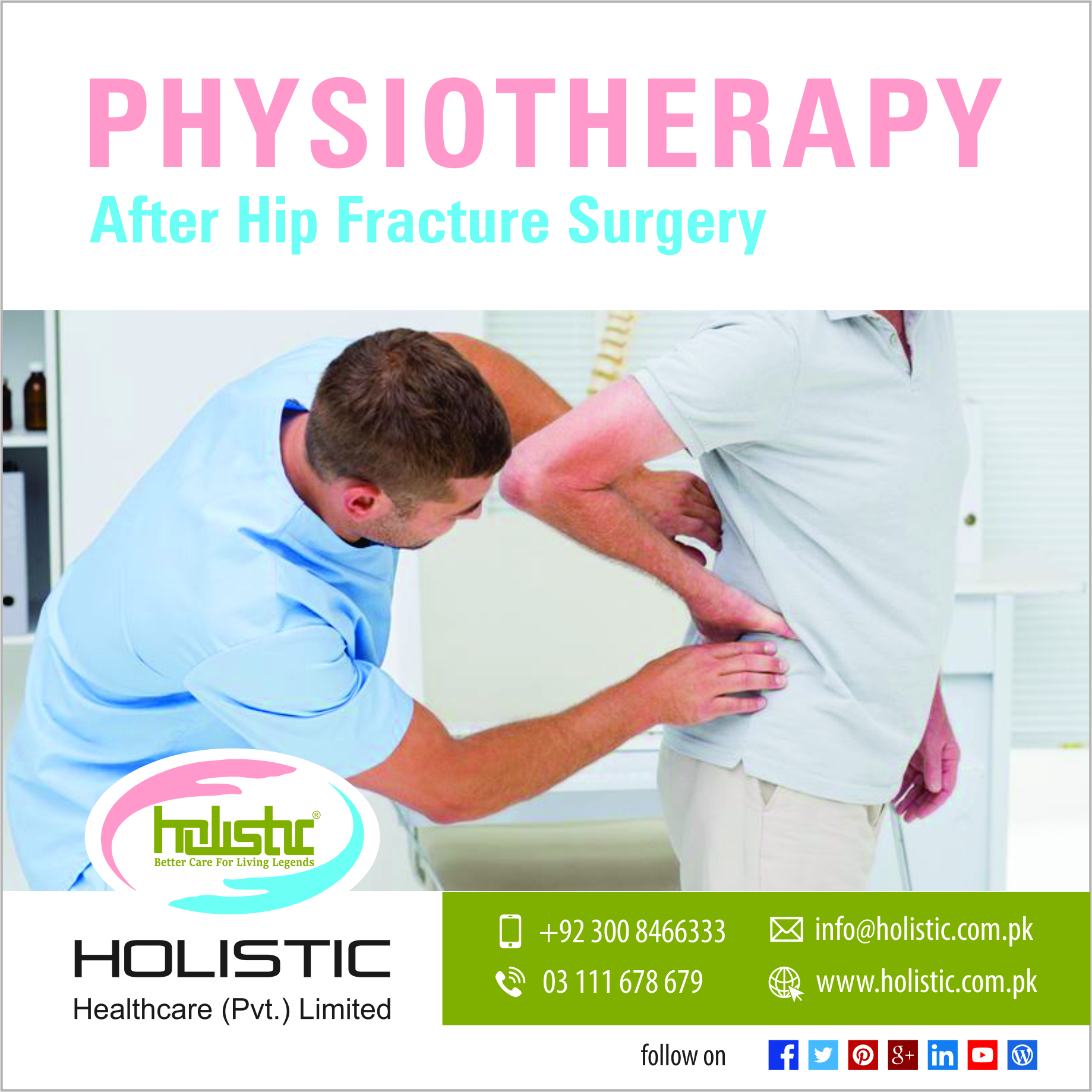 Hip fracture is a crucial life-changing injury that can affect older people more as their bones are more fragile than those of young people, and that is the only reason for them to need emergency anesthesia and surgery. It is one of the most serious kinds of fractures in which movement of the whole body is affected and it takes time to regain full mobility once a hip is fractured. There are several treatments of a hip fracture but the best that helps fortify joints and helps aid in carrying out effective movements are called physiotherapy.
Why go for Physiotherapy?
Generally, physiotherapy begins just after the day of a hip surgery, which includes increasing your walking distance on a daily basis with a walking aid, leg exercises, and stair/step practice, only if required.
Initially, moving around causes a little discomfort and the leg may feel heavy, which is absolutely normal. It may feel a little stiffer, soar, and weaker too, which improves with the daily routine of physiotherapy. The discomfort may pull you down in doing these exercises again but the one who will continue doing these exercises will succeed. The amount of weight that can be placed and how it can be placed on the operated leg depends on the type of surgery performed. Similarly, the medical staff will make sure that the initial days of physiotherapy are monitored strictly and exercises are performed on a daily basis.
Walking is one the basic and most important part of a physiotherapy treatment after a hip surgery. It is usually started after the first 4 to 8 days when an individual can hold up his/her full weight on the injured leg without any discomfort and weakness. Stair-climbing is also advised after walking has become a routine exercise.
Also, the use of sticks and other gadgets in aiding proper walk is also advised to utilize a stick or lessen the danger of falls or to avoid any other such incident.
What to do after a Hip Fracture Surgery?
After a few months of discharge from the hospital, there are several measures that are advised to be taken care of in order to avoid further damages. Everyday activities are reinforced for improvement of the muscles of the influenced leg and the middle on day to day basis. The patient is advised not to lift or push heavy articles or to sit in a seat for a significant period of a long time and not to bend, reach, or bounce. When sitting, they ought not to fold their legs. Experts doing physiotherapies show individuals how to do their everyday exercises securely while their hip is repairing up accurately. For instance, individuals should keep their hip in a position that is adjusted perfectly. They should sit on a high stool when washing dishes or pressing, and utilize their gadgets as well. This way, they won't need to twist around or go in awkward positions frequently. Indeed, even after the hip has recovered, they are encouraged to evade a few games and active exercises in order to keep the operated hip healthy and active.
You may want to seek professional and medical assistance for a loved one who has undergone hip fracture surgery. If you need a qualified and professional caregiver or nurse to take care of your patient, contact Holistic Healthcare Services to know more about our caregiving, physiotherapy, and nursing services. We have professional and experienced physiotherapists, caregivers/AYA, and Assistant Nurses working with us. Right now, we provide services in Lahore, Faisalabad, and Islamabad. Call 03 111 678 679 for details and information.